School Uniform

Wearing uniform in school is an important part of school life as it helps to create a sense of belonging and pride for the pupils. We ask parents and carers to ensure that their children always attend school in the correct uniform and with the correct P.E. kit.
There is no requirement for pupils to wear uniform with the Rosehill logo, however you are able to buy embroidered uniform from MyClothing.com by clicking here.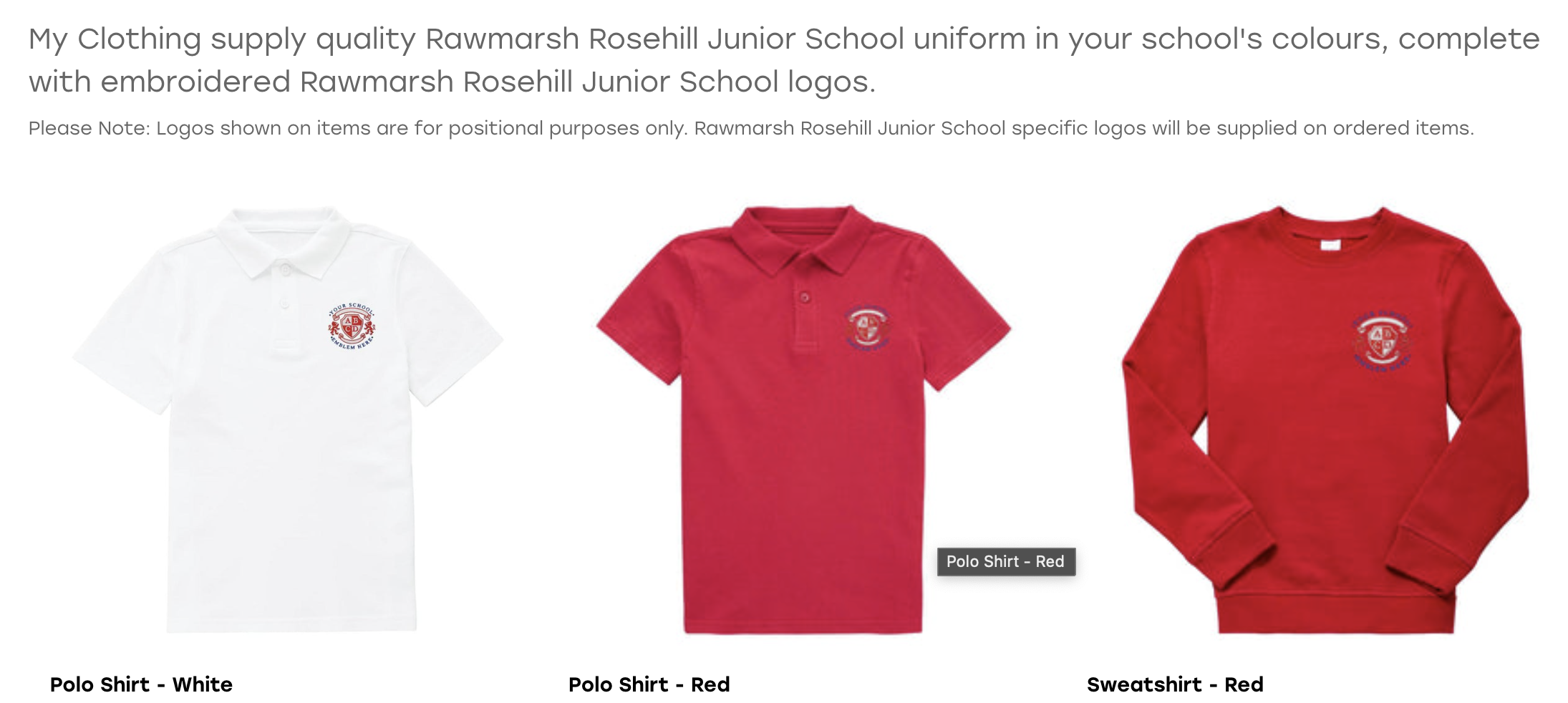 0800 059 0594
support@myclothing.com
Rosehill School Uniform
Rosehill School P.E. Kit

White/Red Polo Shirt
Red Jumper/Sweatshirt/Cardigan
Black/Grey Trousers/Shorts
Black/Grey Skirt/Pinafore Dress

White T-shirt
Black Shorts
Black Tracksuit Bottoms & Trainers for Outdoor Sessions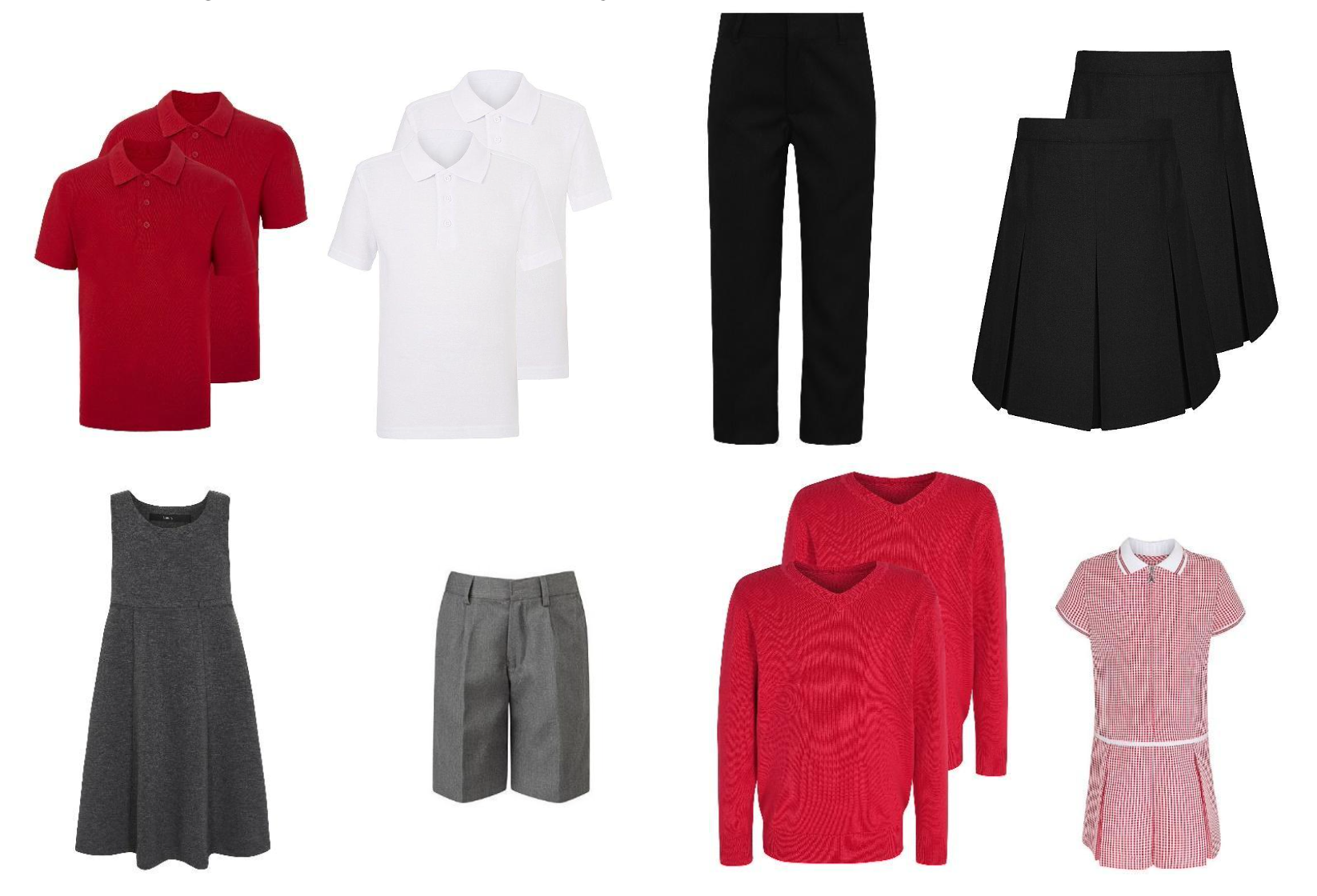 | A Typical Boy's Uniform | A Typical Girl's Uniform |
| --- | --- |
| | |
Contents Of A Typical PE Kit

Jewellery
We request that you do not send your child to school wearing any jewellery.!
If your child has pierced ears we ask that they wear small, plain studs only. Large or dangly earrings are not appropriate as they represent a risk to your child's health and safety. A child wearing such earrings will be asked to remove them. Any form of jewellery, including ear-studs, must be removed before doing P.E. in order to minimise the chance of an accident. We ask that parents/carers do not arrange for children to have their ears pierced during term time as this results in them having to miss P.E. and swimming lessons.
Any child attending school wearing jewellery which is considered to be a health and safety risk e.g. a thick chain, hooped earrings or large ring, will be asked to remove the item and store it in their own bag until the end of the day.
False nails are not appropriate for school as they can be dangerous during play and restrict activity in subjects such as P.E.
Lost Property
Items of lost property are stored in school and can be accessed by parents/pupils on request. We will try to return labelled items to the correct child when possible, but we strongly encourage the children to take responsibility for their own items.
Lost property is cleared out every half term (each school holiday) and unclaimed items are disposed of, so please regularly check for lost/missing items and please, come along and claim some at the end of term.
Please make sure that every uniform item is clearly labelled with your
child's SURNAME or INITIALS so that we can identify any lost items...