Exam and Assessment Results
You can view our schools performance measures on the DfE website by clicking here. This site will always hold the most recent published data about whole school performance in statutory assessment tests.
Below is a snapshot of our combined performance in Reading, Writing and Maths.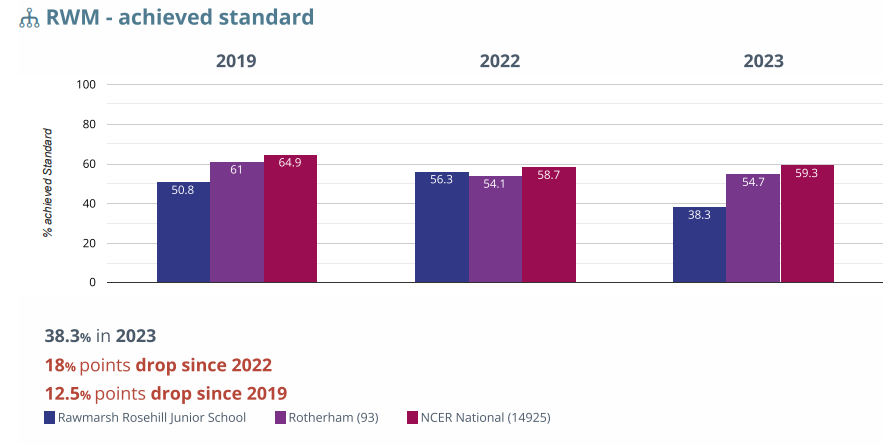 The DfE also state that, when assessing Junior School Performance, national data indicates that pupils at these schools have lower progress scores compared to those who do not have separate KS1/Infants Schools. This may be for a variety of reasons and should be taken into account when comparing their results to schools which start educating their pupils from the beginning of key stage 1.
---