Y6 Crucial Crew Trip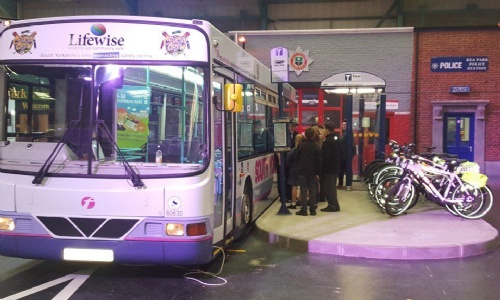 Each year we arrange an educational visit for the children in Y6 to visit The Lifewise Centre at Hellaby. This is for the Crucial Crew 2022 event on Wednesday 21st September.
This is a valuable trip for the children and shares lots of situations and scenarios important for the children as they grow, particularly in light of their transition to Year 7 at the end of this year. Throughout the day, there will be opportunities for the children to ask questions and be involved in discussions about ways that the children can protect themselves and keep themselves safe.
The children will leave school at 8.50 am and return by 3 pm. Your child will need a packed lunch and a drink (no fizzy drinks or glass bottles please). The centre can be cold so please ensure your child brings a coat - they should wear school uniform as normal.
Unfortunately, due to the rising costs of living that we are all facing, school is also facing a significant rise in travel costs. The coach company is charging the school almost £9 but we are asking for a contribution of £3 towards the cost of travel for this trip and the school will cover the remaining costs in recognition of the financial difficulties all families are facing at the moment.
This payment must be made via the School Money system either online or by using the PayPoint slip provided on request. Please ensure that you have given permission for your children to attend by using the Google form: Click here
We do hope that you will be able to offer your support to school in our endeavour to offer broad educational experiences for the children.
If you have any questions regarding the visit, please speak to your child's class teacher.