Design & Technology in Y6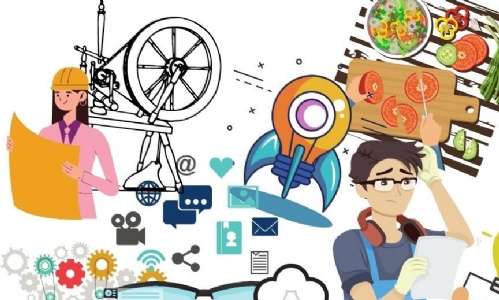 Dear parent/guardian,
In year 6 this term, we have been learning about World War II through our history work last term and through English where we are reading 'Goodnight Mister Tom'
We have linked our Design and Technology project this term to WWII and will be making a stocking and in keeping with the World War II idea of 'make do and mend', we would like to upcycle materials. For this, if possible, we would like you to send in with your child any old pieces of material that you have (such as outgrown clothing) for them for them to work with. We just ask that it is something you are happy to donate for us and has been washed. The materials will need to be in school by Wednesday 30th November (preferably in a bag that can be left in school, hung on pegs). Any spare materials that you are happy to offer will be gratefully received too!
To complete our Goodnight Mister Tom novel, we would like to share the film with the classes at the end of the term. This film is rated PG so if you have any particular concerns around your child watching it, please inform the office otherwise we will assume that you consent to school making a judgement about the film's suitability.
Likewise, around Christmas and throughout the year, it may be that some of the films we wish to share with the children are PG. Should you have any concerns about the classes sharing any future films with a PG rating, please contact one of the Y6 team. We will assume again that you are happy for us to assess its suitability unless you contact us to state otherwise.
Yours sincerely,
Miss Bruce & Mrs Downing
Year 6 Class Teachers