Rawmarsh Foodbank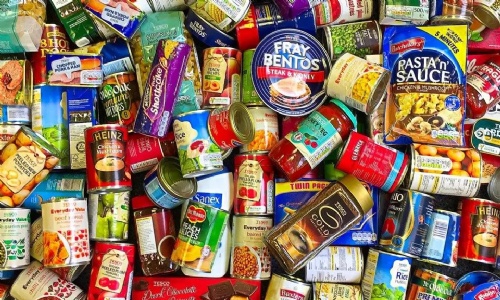 Dear parent/guardian,
After half-term, we have pledged to support with donations to Rawmarsh Foodbank. We understand that the foodbank will be a huge support to a number of families within our local community.
Everyday people in the UK go hungry for many reasons, but just a small box of food can make a big difference, providing emergency food to people in crisis which is increasingly important during the winter period. The Rawmarsh Foodbank is part of The Trussell Trust's network of food banks that work to tackle food poverty and hunger across the UK. Further information regarding the foodbank can be found at https://rawmarsh.foodbank.org.uk/.
We endeavour to donate food weekly until Christmas. If you would like to donate non-perishable food items they will be greatly received but please do not feel obliged. Each year-group has been given a day as to when they can donate their food items. Please only send your child with food-items on their designated day. This is to ensure that all food donations can be effectively managed.
Y3 - Tuesday
Y4 - Wednesday
Y5 - Thursday
Y6 - Friday
Please see the updated list below for food items urgently needed:
● BREAKFAST CEREALS
● DRIED PASTA
● RICE
● TINNED SPAGHETTI/RAVIOLI
● PASTA SAUCE
● TINNED VEGETABLES
● TINNED FRUIT
● UHT MILK (1 LITRE)
● TINNED SOUP
● TEA BAGS
● COFFEE
● HONEY/JAM
● CRACKERS/BISCUITS
(BEANS and TINNED TOMATOES are not needed.)
If you do have any questions - please do not hesitate to contact school.
Yours sincerely,
Miss Rooney