Year 5 Trip to Manvers Lake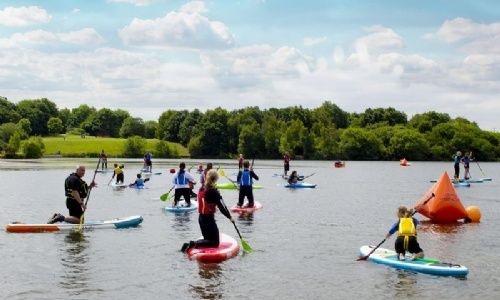 Dear Parent/Carer,
We are pleased to announce that enough interest has been expressed for the Y5 trip to Manvers Lake to go ahead. The trip will take place on Wednesday the 5th of July 2023.
As we were unable to confirm transportation, whilst awaiting for the results of the parent/carer survey, there has been a slight increase of 50p in the cost of the trip, which now stands at £21.00 per child. We apologise for this, however, it is something that is out of our control.
In order for your child to be able to attend, the full amount will need to be paid by the 16th June 2023. This can be done via SchoolMoney. If you have any queries regarding payment, please contact the finance department as soon as possible.
On the day itself, the children will be taking part in a number of different activities, which include:
● Canoe rafting
● Dragon Boating
● Stand up Paddle Boarding
● Sketching
● Exploration and identification of the wildlife
Some of these activities are water based so if you or your child have any concerns or questions, please contact school directly or ask your child to speak to their class teacher who will discuss this with them.
For the trip, the children will need the following:
Old, lightweight clothing e.g. shorts, joggers and a t-shirt

Old pair of trainers that they can get wet

Change of clothing (no denim) for the land based activities

Pair of dry, sensible shoes for the land based activities

Towel

Suncream and a sun hat

Packed lunch and a water bottle (no glass please)

Plastic carrier bag for their wet clothing
The coach will depart at 9am so children will need to arrive at school at the normal time, organised and ready to set off promptly. After a fun-filled day, we will be departing from the Lake at 4pm arriving back at school around 4.30pm. Any changes will be communicated on the day.
Children with medical conditions or medications that need to be taken on the day, will need to have informed school and medication brought in by their parent/carer. A medical form will need to be completed in order for this to be administered. Please do this prior to the day of the trip.
We are very excited about this visit and cannot wait to make memorable experiences with the children. They have worked so hard this year and we feel that this is a great way to celebrate their successes and efforts during Year 5.
As always, any questions please contact myself or Miss Smith at your earliest convenience and we will be happy to discuss this with you.
Yours sincerely,
Miss Brown & Miss Smith