Y6 Cricket Club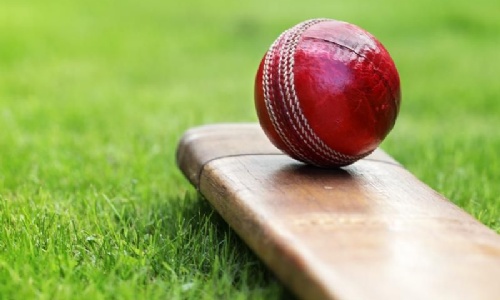 Mr Hayes will be running a cricket club after school on Monday evenings starting on the 26th September. If your child wishes to attend, you should complete the following form as early as possible by following this link: Click here
Any submissions received after the 19th of September may not be considered so please don't leave it too late if your child wishes to attend.
There should be opportunities for the children to represent the school in tournaments during the summer term but we would like to start early to help the children develop their skills in advance. We will use the Sports Hall for some activities or if the weather is not suitable to be outside but where possible, we will use outdoor spaces. For this reason, it is important that any child attending the club has a suitable outdoor PE kit which will include some kind of tracksuit top, sweater or training top. In colder temperatures, jobbing or tracksuit bottoms or leggings will be acceptable.
During the weeks we will look to develop skills of catching, throwing, bowling and batting. In addition to this, we will look to develop team skills, strategic thinking, understanding of the rules and how best to operate within them. While we always try to ensure the children have fun and enjoy themselves, we will be expecting them to engage positively with the learning delivered and develop their skills. That will include listening to and following instructions and being considerate towards others.
We are aiming for an approximate size of 16 per week with a maximum of 20 children. If there is a high demand for the club, we will consider how best to meet the need by either alternating the children into blocks of time or selecting in some kind of alternate way such as drawing out of a hat or first come first served etc.
Many thanks for your interest and we look forward to hearing from you before the 19th September!