Science - Evolution and Inheritance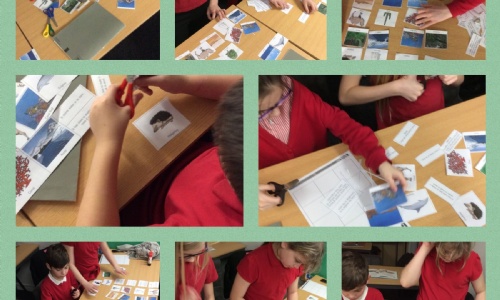 Y6 have been investigating how plants and animals have adapted to their environment by having adaptive traits suitable to their specific habitat.
The new Y6 science topic is all about Evolution and Inheritance. So far, the children have discussed and learnt about Darwin's theory of evolution, how fossils are formed and this week, how plants and animals have adaptive traits which suit their habitat. The children have enjoyed identifying and making the links between the creature, the habitat and how its adaptations are suited to their environment. For example, a polar bear lives in the Arctic which is very icy and snowy, so they are well-suited by having thick fur and sharp claws - these keep them warm and help to prevent slipping on the compact ice respectively.