Christmas Time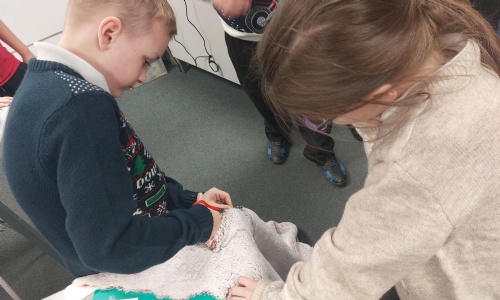 The Y6 children have been getting ready for Christmas with a range of activities.
The Y6 children have been working really hard to learn some Christmas carols for the concert and making Christmas stockings. They have had Christmas jumper day and a delicious Christmas dinner. Some of the children have been eagerly telling each other Christmas jokes (listen out for these in the concert) and playing Christmas bingo.
The children are now looking forward to performing their part of the Christmas concert and their party on Thursday afternoon.