21.11.22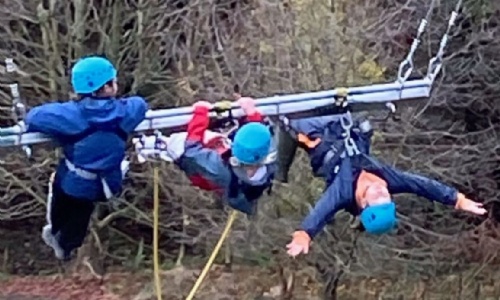 This week we have been on our residential to Herd Farm
This week, Year 6 went and adventured at Herd Farm.
We wrapped ourselves up against the elements and had a brilliant time.
We went orienteering in groups around Herd Farm, we slipped and slid our way around the night walk, we tackled puzzles in Puzzle Palace (Prepare Crystal Maze - we're ready for you!)
Our focus of the week was around team work and encouraging each other - we did it brilliantly with some wonderful peer support in the giant swing, the assault course, nightline and crate stacking.
Our final night, we spent telling jokes and singing songs around the campfire and toasting marshmallows
Every meal time involved us preparing the tables for ourselves, putting everything away and cleaning up the tables and crockery at the end - team work made the dream work.
We had such a brilliant week and the children were such fantastic ambassadors for the school - thank you, Year 6!