Who needs books?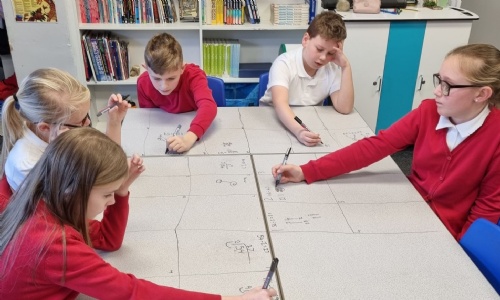 What better way to practise our informal division strategies!
Who can deny that learning is more fun when it involves writing on the tables?!
In order to practise and share their various strategies for division, the children answered a range of questions, choosing the most efficient methods to solve each problem and then shared these with their peers.