Y5 Visit to Castleton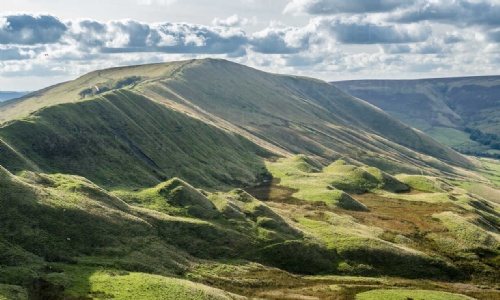 Here are the children having a well earnt rest during our walk
Y5 thoroughly enjoyed a fantastic two days in Castleton staying at the YHA Losehill hall.
Our visit started with a trip to Treak Cliff Cavern where we learnt all about Blue John, a rock which can only be found in one place in the world - Castleton. The children thoroughly enjoyed exploring the cavern and asked lots of interesting questions.
After lunch at Treak Cliff, we set off on our walk back to the hostel and admired the beautiful sights and scenery of Castleton. It really is a breathtaking place. Whilst on our walk, we discussed the similarities and differences between Castleton and Rawmarsh and met some fluffy friends along the way.
When we arrived back at the hostel, we all enjoyed a fabulous meal and the children unpacked in their rooms. When it was dark enough, we went on a mini adventure and wandered out, for a night walk in the grounds, where we listened carefully in the darkness and explained our feelings. It was all very exciting.
On our return, we all settled down to watch a film, in our Pjs, in the common room and began to relax after a busy schedule. We nearly made it to the end of the film but most of us were so tired (teachers included) that we didn't quite finish it.
Sharing a room with our friends was another experience to remember - who knew bunk beds and night lights could be so exciting.
After a stunning breakfast in the morning, we took part in the activities of day two, where we tried our hand at archery, den building and treasure trails in the grounds of Losehill Hall. We managed to find some children who would be successful in the Hunger Games and who you would definitely want on your team in such an event. Y5 showcased their problem-solving skills and managed to complete the treasure hunt in record time.
After lunch, we made our way back to our parents, buzzing with the excitement of the past few days. The coach drive home was full of chatter and happy (but exhausted) children who described the two days as the 'best trip ever'!
All the children were an absolute delight to be with, and the adults were extremely proud of them all.