Y4 Music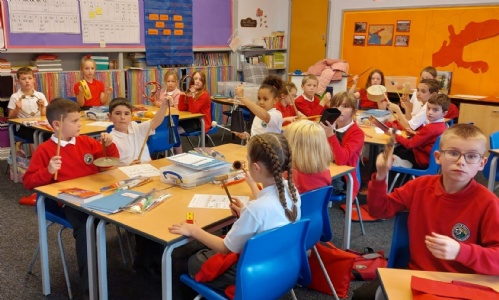 In the Autumn term, we have been learning to create music TOGETHER as a team.
At the start of term, I had the need to quote Madame Gazelle from the Peppa Pig episode 'Shake, Rattle and Bang'. It went a little like this ... "Stop! Stop! Stop! That is not music. That is just noise! Anybody can bang, bang, bang but to make music you have to listen to each other and keep in time." Throughout the term, we have worked hard on this. We have listened to each other, come together in rhythm and have practised playing together, at the same time. It's harder than we thought!
We used our bodies initially and practised 'playing' together in our Apple Pie song. Then we worked together on the Cup Song. Finally, we were able to use instruments to create a repeating pattern, to a steady beat. What a great set of lessons!