Rocking out at Rosehill!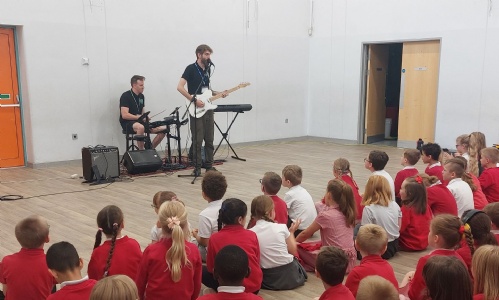 We had the most exciting time in school on Friday morning!
Last week, Mr Hayes arranged for some musicians to come into school and play a wide range of instruments for us in a brilliant music concert. The children loved joining in with the music, creating their own beats and singing along! Some children even got to join the band. Why not take a look at some more of our photos!