Transition Fortnight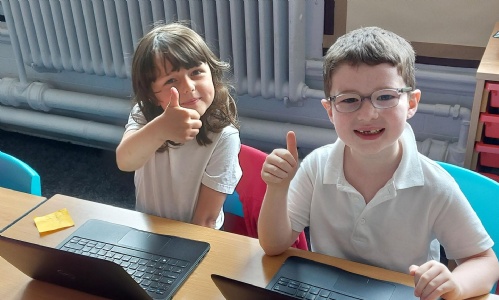 The new Year 3 children have settled in so well!
We have been very busy in Year 3 during our transition fortnight!
In Maths, we have been looking at place value and have been working on counting, partitioning numbers and mental calculation strategies.
In English, we have been reading Anthony Browne's 'The Tunnel' and have enjoyed learning about the characters and continuing the story.
In our project lessons we've learnt about friendships, kindness and respect. We've played team games and have used the ipads and the laptops to support our learning.
Have a look at some of the photos we've taken of the children working hard in our lessons! They're in our Year 3 Photo Gallery.