Trips, trips, trips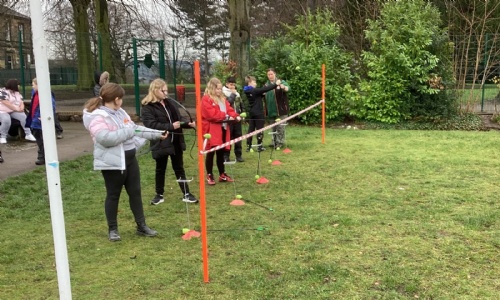 Trips to POPs and visits to secondary school
This week, we have been out and about!
On Monday, both classes went to visit POPs at Rosehill Park. This tied in with our novel, The Extinction Trials. We practised our archery skills, fire lighting and worked as a team to collect a dinosaur egg.
We had some fabulous survivalists who definitely would be able to survive on Piloria!