Christmas Time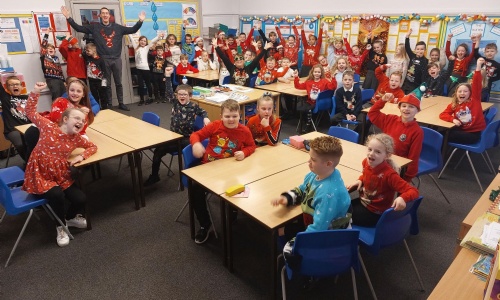 In the final few weeks of the term, the children have been entering the Christmas spirit with some lovely activities.
This week the children have decorated the classrooms, adding their own decorations to the tree and around the rooms. The hall has been made festive with the decoration of the Christmas tree and the addition of two huge figures as Father Christmas and a snowman have come to join the team.
The children took part in Christmas jumper day when there was a wide variety of jumpers on display.
They also started to practise and perform their Christmas carols as part of our carol concert for 2022 - some classics were mixed in with a couple of more modern songs.
In addition to this, the children enjoyed a lovely Christmas lunch as well as a Christmas party lunch in the final week before burning off some of their excess energy by playing a range of party games with their friends.