Castleton Residential 2022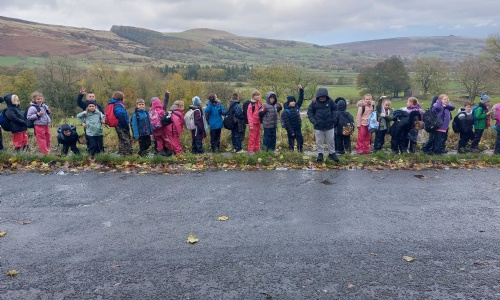 Y4 visited Castleton during November 2022
Y4 thoroughly enjoyed an amazing two days in Castleton.
Our visit started with a trip to Treak Cliff Cavern where we learnt all about Blue John, a rock which can only be found in one place in the world - Castleton.
After lunch at Treak Cliff, we made our way into Castleton and studied the similarities and differences between Castleton and Rawmarsh. The ones which stood out to us were the differences in what the buildings were made out of and the respective sizes of the schools in the different places - Castleton having only one primary school which has only 21 children attending it!
After a fabulous meal, we went on a night walk in the grounds where we listened carefully in the darkness and explained our feelings.
We managed to sneak part of a film into our busy schedule but most of us were so tired (teachers included) that we didn't finish it.
Sharing a room with our friends was another experience to remember - some of us were extremely organised and others not so much!
After a stunning breakfast in the morning, we tried our hand at archery, den building and treasure trails in the grounds of Losehill Hall. We managed to find some children who appear to be descendants of Robin Hood, some who clearly have a talent for construction and problem solving and others who have a keen eye for spotting things.
After lunch, we made our way back to our parents, buzzing with the excitement of the past few days at the same time as eagerly anticipating our own beds and a cuddle from our family!