Do you want to build a snowman?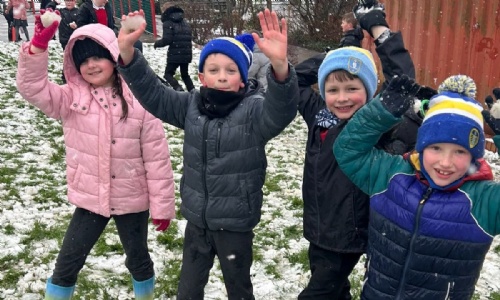 The children enjoyed a fantastic afternoon out in the snow.
Mr Hayes challenged the children to a snowball fight on the top half of the field whilst some children enjoyed making snowmen on the bottom half of the field.
It was great to hear so much laughter and see so many smiling faces - from the staff too! This day will definitely be one that the children remember.
Please see more photographs of us having fun in the gallery section.